ABOUT US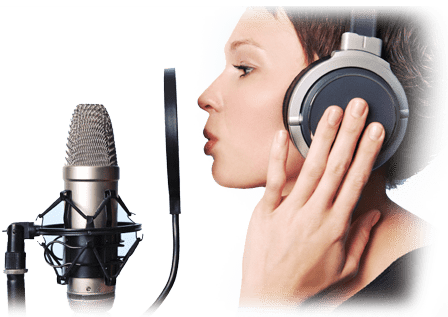 We are a bunch of professionals providing memorable voice over experiences to the world audience. Through our craft, we have set an industry-standard in terms of quality and turnaround times.
From middle eastern languages to African languages, and from eastern languages to Asian languages, our voice artists have the expertise in delivering voice over services in all the world languages. We provide voice over to projects of any kind. Be it documentaries, game characters, or audiobooks, you name it, and we shall deliver.
Pursuit of Excellence
For over two decades, we have been providing exceptional voice over services to our clients. Even after all these years, we deliver our services with the same enthusiasm and sophistication as an early-stage startup. Our endeavor to excel at our craft is what makes us tick.
As a responsible voice over services provider, we want to give back to our community. To this end, our online voice over marketplace is helping freelance voice artists and agencies find voice work. National and international clients post voice jobs on our platform in the search for unique voice talents.
Our Beilefs
We believe in empowering those who want to achieve great heights with their talented voice. Our platform acts as a gateway to find career-defining voice roles.
We believe in creating memorable experiences for our clients. Moments they will cherish for a long time. Use our platform to find the right talent for your project.
We believe in transparent operations. The clients and voice actors know what we do and how we do it.
We believe in looking far into the future, innovate, transform and better ourselves to provide the best service.
VOICE OVER ARTIST
VoiceOverGrid works with professional native voice over artists from around the world. The voice artists give professional voice overs in all languages
Multilingual Voiceover Services