TERMS & CONDITIONS
Acceptance: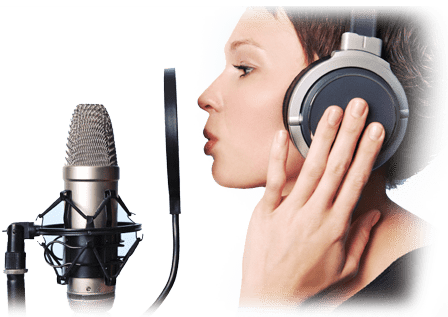 Use of the voiceovergrid.com website ("Site") and the services available on the Site (the "Service") is subject to the terms and conditions of use set forth below ("Terms of Use") and to the Voiceover Grid privacy policy , as both may be amended from time to time. PLEASE READ THESE TERMS OF USE AND THE PRIVACY POLICY CAREFULLY BEFORE REGISTERING WITH OR USING THE Voiceover Grid SITE. BY CLICKING ON THE "I ACCEPT" BUTTON BELOW YOU AGREE TO BE BOUND BY THE TERMS OF USE AND ACKNOWLEDGE YOUR CONSENT TO THE PRIVACY POLICY.
Privacy:
At Voiceover Grid we respect your privacy and believe you should be informed about how we collect, use and disclose any personal information we might collect from you. Please review our privacy policy before using the Service.
Eligibility Requirements:
To register for the Service, you must be at least 18 years of age, agree to the Terms of Use and Privacy Policy, and complete the registration procedure. By registering for the Service, you must be at least 18 years of age, agree to the Terms of Use and Privacy Policy, and complete the registration procedure. By registering for the Service, you represent and warrant that (a) you are eligible to register as specified herein, and (b) the information you include as part of the registration process, and any updates or additions thereto, is complete and accurate. Voiceover Grid will determine whether to accept or reject your registration in its sole discretion. If Voiceover Grid accepts your registration, you will be eligible to put projects or submit bid for a project via the Service. Voiceover Grid may revoke your status as a User immediately if you, in Voiceover Grid's sole judgement, violate the Terms of Use or engage in any offensive or inappropriate behavior while using the Service.
ID and Password
Upon registration, you will receive a user ID and a password. You are responsible for keeping your user ID and password confidential and also for all activity that occurs on the Service through your account. You agree to notify Voiceover Grid immediately (at info@voiceovergrid.com ) of any actual or suspected unauthorized use of your account. Voiceover Grid will not be responsible for any loss to you caused by your failure to comply with this section of the Terms of Use.
Permitted Use of the Service
You may use the Service solely in accordance with the Terms of Use and any posted policies and procedures that appear on the Site. Any copying, republication, distribution, or commercial use outside the Service of the content available on the Service, or a portion of such content, is prohibited without the prior written permission of Voiceover Grid.
Profile Information
If you intend to answer questions via the Service, you agree to provide true, accurate and complete information to Voiceover Grid via the Profile form, including but not limited to correct representations of skills, academic or other degrees, professional or related experience, and any other information that Voiceover Grid requests. If you intend to ask questions via the Service, you agree to provide true, accurate and complete information to Voiceover Grid via the Profile Information form, including but not limited to correct representations of credit card, billing address, and any other information that Voiceover Grid requests. You agree to maintain and update such information in order to keep it true, accurate and complete. If any information you provide is untrue, inaccurate, not current or incomplete, Voiceover Grid, in its sole discretion, may terminate your participation in the Service and refuse any future use of the Service by you including deletion of any transaction accrued in your account at that point. You hereby grant Voiceover Grid a perpetual, irrevocable license to reproduce, distribute, publicly display, publicly perform, digitally display, create derivative works of, publish and otherwise use the information you submit to Voiceover Grid in such forms to operate and promote the Service, including but not limited to posting such information on the Voiceover Grid website, sending the information to Voiceover Grid users and others in email promotions, and including the information in any other promotional materials in any media.
Submission of projects, bids and other Content:
As part of the Service, registered users ("Users") may submit projects and other Users may offer bids to the projects. These projects, bids and any other information exchanged between Users (whether via email, chat or any other medium), or between Users and voiceovergrid.com , are "Content" for purposes of these Terms and Conditions. You acknowledge that Voiceover Grid does not pre-screen User-generated Content, but that Voiceover Grid and its designees have the right (but not the obligation) in their sole discretion to refuse any submissions or remove any Content from the Service. By submitting Content to Voiceover Grid, you represent and warrant that such Content (and any items contained therein):
Will not be false, inaccurate or misleading
Will not be fraudulent
Will not infringe or misappropriate any third party's copyright, patent, trademark, trade secret or other proprietary rights
Will not violate any law, statute, ordinance or regulation
Will not be defamatory, trade libelous, unlawfully threatening or unlawfully harassing.
Will not be obscene or contain child pornography
Will not contain any viruses, worms, time bombs, cancelbots, trojan horses or other computer programming routines that are intended to damage, detrimentally interfere with, surreptitiously intercept or expropriate any system, data or personal information.
Ownership of Submitted Content. By submitting Content to Voiceover Grid you:
Assign to Voiceover Grid all right, title and interest in the Content, or, if such assignment is prohibited by law, you grant to Voiceover Grid an exclusive, perpetual, royalty-free license to use, modify, copy, distribute, publicly display, publicly perform, create derivative works of, adapt, publish, sublicense (through multiple tiers of distribution), sell or otherwise transfer any such Content for any purpose whatsoever; and
Agree that you will not publish, submit, or display such Content to any third party without Voiceover Grid's prior written consent.
Payment
here is a registration cost of US $34.50 charged to the members who are registered as Clients/Service providers searching for voiceover artists or posting a voiceover project, which is payable in advance to Voiceover Grid. Earnings on Voiceover Grid may be withdrawn according to the policies and procedures of the General Accounting. Users may be required to submit their social security numbers and tax ID numbers to Voiceover Grid to receive payments (solely for tax purposes), and you hereby agree to provide such numbers if requested by Voiceover Grid. User is solely responsible for determining, collecting, reporting and paying any applicable state, federal and local taxes in connection with User's participation in the Service.
Independent Contractor Relationship
To the extent submit projects and bids via the Service and receive payment from Voiceover Grid, you are an independent contractor and nothing in these Terms of Use or in your interaction with Voiceover Grid should be construed to create an employer-employee relationship between you and Voiceover Grid. You will not be entitled to any of the benefits, which Voiceover Grid may make available to its employees, such as group insurance, profit-sharing or retirement benefits. Because Users who receive payment are independent contractors, Voiceover Grid will not withhold or make payments for social security; make unemployment insurance or disability insurance contributions; or obtain worker's compensation insurance on such Users' behalf. You agree to accept exclusive liability for complying with all applicable laws of any jurisdiction governing self-employed individuals, including obligations such as payment of taxes, social security, disability and other contributions based on fees paid to User. You hereby agree to indemnify and defend Voiceover Grid against any and all such taxes or contributions, including penalties and interest.
Member Conduct; Feedback
You agree that you will NOT advertise or OFFER to SELL any GOODS of whatever nature on the Service (except providing services and bids as contemplated herein). You agree not to take any actions that may undermine the integrity of the feedback system designed to enable Users receiving answers to rate the Users who provide the bids. In addition, you agree that you alone will provide bids as a User under your account and User ID and will not misrepresent your identity in any way. Voiceover Grid will determine in its sole discretion whether you have violated this provision of the Terms of Use and may terminate your account immediately, including deleting any transactions in the account that Voiceover Grid deems you have obtained fraudulently.
Restrictions on Use of the Service
The Service is protected by copyright, trademark, patent, or other intellectual property and proprietary rights laws. The Service and all Content (and proprietary rights therein) is owned by Voiceover Grid or its licensors. You acknowledge that the Service and any underlying technology used in connection with the Service contain Voiceover Grid's proprietary information. You must abide by all copyright notices, information, or restrictions contained in or attached to any Content or portion of the Service. If you feel that any Content on the Service infringes your copyrights, you may contact Voiceover Grid at the following address:
Documentation Incharge
Voiceover Grid
522, Devika Tower,
38 Nehru Place, New Delhi-110019 (INDIA)
Tel.: +91-11-4685 0000
Email: info@voiceovergrid.com
Please be sure to include the following information
A description of the copyrighted work you allege is being infringed (and registration information if such work is registered with the Copyright Office)
The location of the allegedly infringing material on the Service
Your signature (digital or written)
Your address, telephone number, and e-mail address, and
A statement (notarized if possible and made under penalty of perjury) that:
You are the copyright owner or are authorized to act on the copyright owner's behalf
You believe in good faith that the rights of the copyright owner are being infringed, and that the uses of the allegedly infringing material are not authorized (either by the copyright owner, its agents, or applicable law).
Changes and Modifications
Voiceover Grid may modify, suspend or discontinue any portion of the Service or the entire Service at any time, with or without prior notice. Voiceover Grid reserves the right to modify the Terms of Use from time to time. Any modifications shall be effective upon the earlier of
Your first use of the Service after Voiceover Grid has posted the modified Terms of Use, or
e-mail notification of the changes to you. You agree to review these Terms of Use periodically so that you are aware of any modifications. Your continued use of the Service shall be deemed your acceptance of the modified Terms of Service.
Failure to Follow Terms of Use
Termination. You acknowledge and agree that Voiceover Grid may suspend or terminate your access to, use of, or submission of Content to, all or part of the Service, without prior notice, if you engage in any conduct that Voiceover Grid believes, in its sole discretion:
Violates any provision of the Terms of Use
Violates any provision of the Terms of Use
Is otherwise inappropriate. In addition, Voiceover Grid reserves the right to terminate inactive accounts. Voiceover Grid may terminate your access to the Service if parties to whom you provide bids give you low ratings through the feedback mechanism. You agree that upon termination Voiceover Grid may delete all information related to your account and all transaction in your account, and that Voiceover Grid may bar your access to your account and the Service.
Voiceover Grid is a Venue Only
Voiceover Grid is merely a venue enabling communications between Users. Voiceover Grid makes no representations about the suitability, reliability, and accuracy of the Content on the Service, or that any given User is in fact who he or she claims to be or has the qualifications he or she claims to have (unless Voiceover Grid has certified such qualifications and indicated so on the Site). Users are not Voiceover Grid 's agents, and Voiceover Grid does not control the quality, timing or legality of services delivered by Users. You agree not to hold Voiceover Grid liable for any content, suggestion or services delivered by Users.
Content and Warranty Disclaimer
THE SERVICE CONTAINS OPINIONS, STATEMENTS, SUGGESTIONS AND OTHER CONTENT FROM THIRD PARTIES. Voiceover Grid DOES NOT ENDORSE OR MAKE ANY REPRESENTATIONS AS TO THE ACCURACY, TIMELINESS, COMPLETENESS OR CREDIBILITY OF ANY CONTENT MADE AVAILABLE OR DISTRIBUTED THROUGH THE SERVICE. Voiceover Grid DOES NOT WARRANT,OR MAKE ANY REPRESENTATIONS REGARDING THE QUALITY OR MERCHANTABILITY OF ANY PRODUCTS OR SERVICES REVIEWED, AVAILABLE, OR ADVERTISED THROUGH THE SERVICE. YOU AGREE THAT YOU WILL RELY ON ANY SUCH CONTENT SOLELY AT YOUR OWN RISK. THE SERVICE IS PROVIDED BY Voiceover Grid ON AN "AS IS" BASIS. NEITHER Voiceover Grid NOR ITS PARTNERS, PROVIDERS, OR AFFILIATES MAKE ANY REPRESENTATIONS OR WARRANTIES OF ANY KIND, EXPRESS OR IMPLIED, AS TO THE OPERATION OF THE SERVICE, ITS CONTENTS, OR ANY INFORMATION MADE AVAILABLE BY OR THROUGH THE SERVICE. IN ADDITION, Voiceover Grid DISCLAIMS ALL WARRANTIES, EXPRESS OR IMPLIED, INCLUDING BUT NOT LIMITED TO, THE IMPLIED WARRANTIES OF MERCHANTABILITY, TITLE, FITNESS FOR A PARTICULAR PURPOSE AND NON-INFRINGEMENT. FURTHERMORE, Voiceover Grid DOES NOT WARRANT THAT USE OF THE SERVICE WILL BE UNINTERRUPTED, AVAILABLE AT ANY TIME OR FROM ANY PARTICULAR LOCATION, SECURE OR ERROR-FREE, THAT DEFECTS WILL BE CORRECTED, OR THAT THE SERVICE IS FREE OF VIRUSES OR OTHER POTENTIALLY HARMFUL COMPONENTS.
Limitation of Liability
IN NO EVENT WILL Voiceover Grid BE LIABLE FOR DIRECT, INDIRECT, INCIDENTAL PUNITIVE AND CONSEQUENTIAL DAMAGES (INCLUDING WITHOUT LIMITATION THOSE RESULTING FROM LOST PROFITS, LOST DATA OR BUSINESS INTERRUPTION) ARISING OUT OF THE USE, INABILITY TO USE, OR THE RESULTS OF USE OF THE SERVICE, ANY WEBSITES LINKED TO THE SERVICE, THE MATERIALS OR INFORMATION CONTAINED AT ANY OR ALL SUCH SITES, OR THE CONTENT ANYWHERE ON THE INTERNET, WHETHER BASED ON WARRANTY, CONTRACT, TORT OR ANY OTHER LEGAL THEORY AND WHETHER OR NOT ADVISED OF THE POSSIBILITY OF SUCH DAMAGES. THE AGGREGATE LIABILITY OF Voiceover Grid, ARISING FROM OR RELATING TO THIS AGREEMENT (REGARDLESS OF THE FORM OF ACTION OR CLAIM, E.G. CONTRACT, WARRANTY, TORT, STRICT LIABILITY, NEGLIGENCE, MALPRACTICE, FRAUD OR ANY OTHER LEGAL THEORY) IS LIMITED TO US $1. IN ADDITION, Voiceover Grid's SUPPLIERS (INCLUDING ITS SERVICE PROVIDERS) HAVE NO LIABILITY WHATSOEVER ARISING FROM THE SERVICE. Applicable law may not allow the exclusion or limitation of incidental or consequential damages, so the above limitation or exclusion may not apply to you.
Indemnification
You agree to indemnify and hold Voiceover Grid, and its subsidiaries, affiliates, service providers, licensors, officers, directors, employees and agents harmless from any and all losses, liabilities, damages and/or costs (including reasonable attorneys' fees), arising from any third party claims related to your use of the Service, any Content you post, email, transmit, or relay to or through the Service, your violation of the Terms of Use, or your violation of any intellectual property or other third party rights or any applicable law.
Termination Policy
You agree to indemnify and hold Voiceover Grid, and its subsidiaries, affiliates, service providers, licensors, officers, directors, employees and agents harmless from any and all losses, liabilities, damages and/or costs (including reasonable attorneys' fees), arising from any third party claims related to your use of the Service, any Content you post, email, transmit, or relay to or through the Service, your violation of the Terms of Use, or your violation of any intellectual property or other third party rights or any applicable law.
General
he Terms of Use will be governed by and construed in accordance with the laws in existence in India. You also consent to the exclusive jurisdiction of the Delhi State, India, and you further consent to the exercise of personal jurisdiction of the courts therein. If any provision(s) of the Terms of Use is found to be contrary to law, then such provision(s) will be construed, as nearly as possible, to reflect the intentions of the parties with the other provisions remaining in full force and effect. Voiceover Grid's failure to exercise or enforce any right or provision of the Terms of Use will not constitute a waiver of such right or provision unless acknowledged and agreed to by Voiceover Grid in writing. These terms and conditions constitute the entire agreement between you and Voiceover Grid with respect to the subject matter herein and supersede any and all prior or contemporaneous oral or written agreements. You may not assign this agreement to any other party.